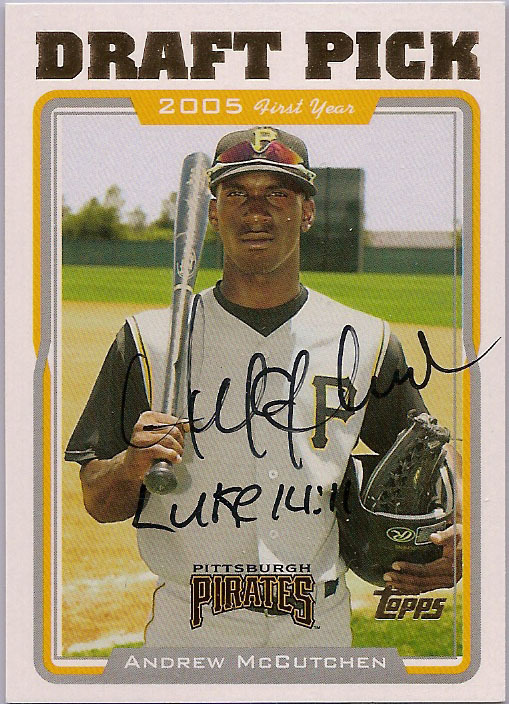 Following a spring in which he hit .318 with 2 HR, 7 RBI, and two steals in 26 games, highly-touted Pirate outfielder Andrew McCutchen was sent to minor-league camp.
Said Neal Huntington
:
"He slowly but surely has ticked off a lot of the elements we wanted to see from him. The defense, the patience at the plate, all have been strong. We still have to work on the base-stealing, on the bunting, so that, when he does struggle, he can pull that third baseman in and find his way on base."
McCutchen said all the right things in taking the demotion, which was nice to hear. It's probably going to be only temporary anyway, because he certainly has the talent to be on the roster right now. This falls more under the category of business decision than baseball decision, which is usually the case with the Pirates. I'm sure that won't sit well with some percentage of the fan base, but as the saying goes, "It is what it is".
The demotion leaves Craig Monroe, Jeff Salazar and Garrett Jones for the team's final outfield bench spot, with Monroe probably having the inside track because of the fact that he's a right-handed bat.
The Pirates also sent SS Brian Bixler to their minor league camp. Bixler hit .345 with 3 three RBI and three steals this spring.
McCutchen made Bucs' decision hard
[MLB.com]
Pirates cut McCutchen, Bixler
[PBC Blog]
Send your news, tips, and links to Mondesishouse@gmail.com.