With Hollywood out of ideas, I have no doubt there's some transplanted Pittsburgher out there (Michael Keaton?) who will someday make a movie about the Pirates. This movie will feature Pirates past and present, with some real surprise cameos thrown in. Some of these, we have previously leaked to you; some of these have just been announced. With that in mind, here is a preliminary casting that we were somehow able to get our hands on.

Any suggestions, please leave in the comment section and we will do our best to add them!

OF Craig Wilson will be played by Family Guy's Chris Griffin




The Ultimate Pirate, Derek Bell, played by Blackbeard the Pirate




Catcher Humberto Cota will be played by American Pie's Chris Klein




Infielder Jack Wilson and Malcolm in the Middle star Frankie Muniz




OF Jason Bay will be played by the Muppets' Beaker




OF Jeromy Burnitz will be played by the late, great Pirate Honus Wagner




Former P Jimmy Anderson will be portrayed by Jabba the Hutt





Infielder Joe Randa will be played by The Jack Nicholson Joker



Jonah "Don't Call Me Skip" Bayliss, played by Justin Timberlake



Not-always-motivated-to-run-out-grounders 2B Jose Castillo and Looney Tunes' Slowpoke Rodriguez




Strikeout machine/3B Jose Hernandez will be played by The Letter K of Sesame Street




Pitcher Kip Wells, because he is Kip Dynamite, played by Kip Dynamite. Discussed
ad nauseum
on this site.



Outfielder Nate McLouth will be played by Remember the Titans QB "Sunshine"




Pitcher Oliver Perez will be played by a Jugs Pitching Machine




Former OF Raul Mondesi will be played by the always angry Ice-T




"Closer" Roberto Hernandez will be played by Lethal Weapon's Danny Glover




Former 3B Ty Wigginton will be played by a yet-to-be-announced member of ZZ Top



Former Skipper Lloyd McClendon will be played by Bernie Mac




Manager Jim Tracy will be played by Office Space boss Bill Lumbergh




Announcer Greg Brown played by Sesame Street's Guy Smiley




Announcer John Wehner, played by Steelers Coach Bill Cowher




Announcer Lanny Frattare, played by The Simpsons' Ned Flanders



Perennial Prospective Owner Mark Cuban and American Idol's Taylor Hicks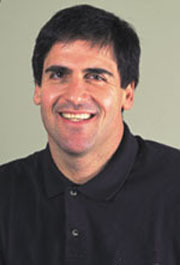 GM Dave Littlefield, played by Seinfeld's Kramer, Michael Richards

(Much credit to industry insider Mike at
Steeltown Sports
for this one!)




Owner G. Ogden Nutting will be played by The Simpsons' C. Montgomery Burns. Note the extra similarity that they both go by their first initial.


Kevin McClatchy, whipping boy of Ogden Nutting, will naturally be played by Waylon Smithers



More casting to be announced as we receive the details from the studio!