Today's Headlines features news on Pens-Habs Game Six, the Mellon Big Screen, a UFC competitor talking trash in Montreal, a personal letter from Art Rooney II on Big Ben, Pirate news, contest updates, and more free razors:
The Pittsburgh Penguins
go for the jugular tonight in Montreal,
as the Canadiens teeter on the brink of elimination. If I were a Penguin, I would absolutely treat tonight as if it were the final game, because no one wants the added drama or improbability of what could happen in a Game Seven, even if it's on home ice.
Mike Rupp summed it up the best: "I'd like to treat it like it's the end of the world. You can look at it that their backs are up against the wall -- which they are -- but I like to look at it from the standpoint that it is for us, too. We don't want to go to a one-game series against these guys. They're a good team, and they're playing really well against us."
Two stats you'll enjoy hearing: the Pens are 8-5 in past 13 potential series-clinching games, and Montreal hasn't won back-to-back home games in this year's playoffs. The excitement commences at 7:15 tonight. [PG]
Mellon Arena
is hosting WWE's "Raw" on Monday at 8:15 p.m., and that means there is
no outdoor TV screen for tonight's Pens game
. [PittsburghPenguins.com]
Josh Koscheck
of Waynesburg competed in UFC 113 in Montreal this weekend, and he his message to Canadiens fans in the house was, shall we say, "
right to the point
":
Art Rooney II
responded to a letter critical of Ben Roethlisberger
with a personal letter of his own
, with a last line that speaks volumes: "The vast majority of our players are good people who work hard to be the best that they can be."[Deadspin]
Brian Burres
will remain in the Pirates' rotation
and Jeff Karstens will head to the bullpen with the recent return of the injured Ross Ohlendorf. Burres is 2-1 with a 4.09 ERA in three starts for the Bucs this season. [Trib]
Chris Jakubauskas
, the Pirate pitcher who was hit with a line drive in Houston on April 24,
is making slow progress
from the concussion he suffered as a result that night.
Jakubauskas, who is currently on the DL, felt dizzy after trying to play a game of catch as recently as Friday, so I'm not holding my breath on seeing him take the hill anytime soon. [93.7 The Fan]
PNC Park
is sold out for 'Fan Euthanasia Night', at least
according to The Onion
.
And a few promotional announcements: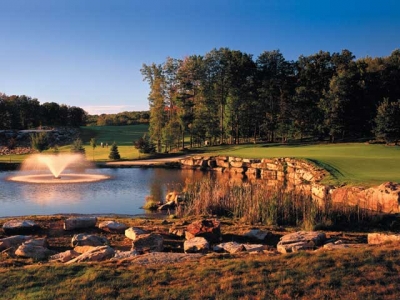 The winner receives Luxury accommodations for two nights at Nemacolin Woodlands Resort, breakfast for two mornings, one round of golf for two on The Links, and one round of golf for two at Mystic Rock!
-----
Gillette has once again generously pledged
500 more free ProGlide razors
to the MH readers, and all you have to do is sign up for a free one by clicking on the icon below: