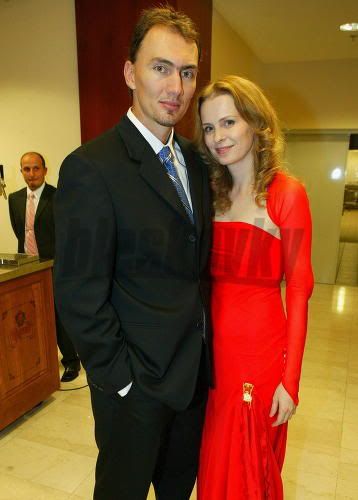 When Ray Shero signed Miroslav Satan to a $3.5 million dollar contract in the offseason, he probably never envisioned a scenario in which he would be sending the veteran winger to Wilkes-Barre/Scranton. But just that scenario unfolded just moments ago, when the Pens
officially demoted the 34-year-old to their AHL affiliate
.
Shero will reportedly talk with Satan and his agent in the next few days to see what their options are, possibly placing him on re-entry waivers to see if any other NHL team will claim him at half-price a la the recent deal struck by Sean Avery and the Rangers. The Pens would still have to fork over half if that's the case.
Sure, it was a disastrous move that completely blew up for the Pens. But look on the bright side...at least they're admitting their mistake. This would've never happened if Bill Cowher was the Pens' GM. He wasn't exactly fond of saying that he dropped the ball in personnel matters and sometimes hung on to guys way too long (*cough* Kordell Stewart *cough*).
Send your news, tips, and links to Mondesishouse@gmail.com.