A Jeff Reed picture I actually don't mind looking at
--Yes, I know I didn't get to cover it due to some scheduling issues on Sunday, but Jeff Reed beat the Vikings, 12-10, on Saturday night. The defense looked good, the offensive line looked bad, and Rashard Mendenhall lost two fumbles. Meh. [ESPN.com]
--The Brewers beat the Bucs 4-3 in 12 innings on Sunday, breaking out the brooms in the process. [Trib]
--The Steelers have the least amount of salary cap room remaining in the league. Cynical Steeler fans who always blamed the team's problems on "those cheap Rooneys" must look elsewhere for a complaint. [PSI]
--Here's the longest article you'll ever read on WPIAL coaching salaries. [Trib]
--It's The Wayne Gretzky Sucks Photoshop Expo! That's a cause I can fully support. [The Pensblog]
--Ron Cook says the Steelers can't do without Aaron Smith. [PG]
--Could former Pitt QB Joe Flacco (Tyler Palko's backup) be the starter in Baltimore? Let's hope. [AOL]
--That crazy Swedish wrestler was right. [The Big Lead]
--Spotlight on Johnstown real estate! [Straight Outta Johnstown)

--This year's Dancing with the Stars cast: Kim Kardashian, the poor man's Paris Hilton; professional roaster Jeffrey Ross; former 'N Sync singer Lance Bass; actor Ted McGinley (also known as "Jefferson D'Arcy", Al Bundy's neighbor; celebrity chef Rocco DiSpirito. Gold medalists Misty May-Treanor and Maurice Greene; Hannah Montana star Cody Linley; singer Toni Braxton; All My Children's Susan Lucci; former Wild On host Brooke Burke; and 82-year-old actress Cloris Leachman.
--Big Ben ranks #6 on the NFL QB Douche-o-meter. Is that good or bad? [Gustafun.com]
--Here's the Pitt football season preview as done by the author of Pitt Blather, featuring one of the greatest Wannstache photos ever. [EDSBS]
--Check out this article on the next wave in offense: the A-11, featuring two QBs on the field at once. My favorite line: "He and Humphries have a deal with American Football Monthly magazine to market videotapes ($39.95 each) and an installation manual ($199). "
I'll tell you, if there's one chore that's tough to do without a manual, it's installing an offense.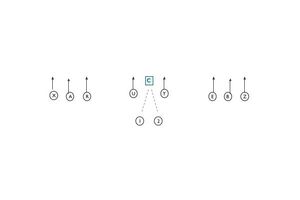 --Here's video of the taekwondo ref-kick at the Olympics [Kiss 96.1]
--Presenting your 2009 MLB free agents (that the Pirates won't sign). [MLB Trade Rumors]
--Hugging Harold Reynolds points out a Steeler-related grammatical error. [HHR]
--It might take $8 million to lure Michael Strahan out of retirement. [PFT]
--Former Steeler Assistant Ken Whisenhunt named Kurt Warner the Arizona Cardinals' starting QB over Matt Leinart. [Sporting News]
--A Parkersburg-area breeder has surrendered approximately 1,000 dogs to humane society officials. [PG]
--Meet the Obama look-alike. [TMZ]
--9 Reasons It's Better To Be A College Freshman Now Than It Was In 1998. Luckily, I was a freshman in 1995, when we were introduced to something called "text-based internet service" that ran about as fast as Casey Hampton. [Comedy.com]
--I realize this might be a reach, but are there any art collectors in our audience? My friend Mark Panza, who runs Panza Gallery in Millvale (the best place to get a jersey framed in the city, by the way), is pretty psyched about an exhibit he's hosting that features work from a 91-year-old artist. The PG recently did a story on it, and if you're so inclined, check it out.
Got news? Email it to mondesishouse@gmail.com - you could win a prize!