With about six hours until the magical stroke of midnight, top Pirate draft pick Pedro Alvarez is still unsigned (much like fellow Scott Boras clients Eric Hosmer, who was drafted #3 overall, and Buster Posey, #5). Looks like we're going to use every available minute to watch this one play out.
Earlier today, the Pirates did
sign their 20th-round draft pick
, RHP Quinton Miller, to a $900,000 bonus that includes a college education, which he presumably would be unable to afford on only $900,000.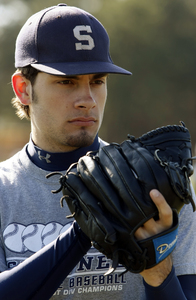 Also unsigned is second-rounder Tanner Scheppers, and that one may be looking out of reach. Scheppers is apparently seeking top-1o money, which would probably make a deal unlikely.
Finally, one must wonder: what did Pirate fans do for such up-to-date information before Dejan Kovacevic's blog? I couldn't imagine a life without it at this point.