...Or so says author Dave Golokhov in an
article appearing on Foxsports.com
. The Pirates won this, their first title of any sort since the 1992 NL East Division Championship, by edging out the KC Royals, Arizona Cardinals, and Tampa Bay Rays, among others.
However, in the interactive poll that accompanies the article, the Detroit Lions were leading the way at 21% when I placed my vote, followed by "I can think of worse" at 19% and then Your Buccos at 15%.
The usual suspects were rounded up as examples of why the Pirates are the Pirates, most notably Derek Bell, Jeromy Burnitz, Tony Armas, and the Aramis Ramirez trade.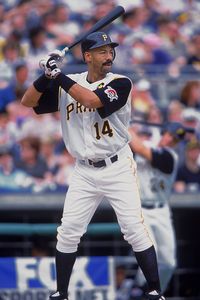 Absent were this site's namesake, as well as Matt Morris, the Jason Kendall signing, the Kevin Young signing, the Pat Meares signing, the drafts, etc....but I guess they only had so much space.
In case you were wondering, I'm not re-using old links...this shouldn't be confused with ESPN's recent inclusion of the Pirates on their
"failure dynasties" feature
. So ESPN and Fox have both slammed the Buccos in the last week. Who's next? I'm looking in your direction, SI!