Borat: Cultural Learnings of America for Make Benefit Glorious Nation of Kazakhstan, opening tonight, at a theater near you. Wow wow wee wee!
Pitt at South Florida, Saturday, Noon- The Wannstache returns to Florida for a key Big East matchup. Unfortunately, I'll miss this while watching a few Steelers sign 500 autographs. Someone give me a recap.
Penn State at Wisconsin, Saturday, Noon- Big game for the Nits, who have a legit shot at a 9-3 season if they can pull the upset. Although this game is really just a 2006 Big Ten bronze medal game.
Penguins at Sharks, Saturday, 10:30 PM- Evgeni Malkin continues his attempt at becoming the only player in NHL history to score in every single game of his career.
Broncos at Steelers, Sunday, 4:15 PM- Steelers attempt to salvage their season with a win over QB Joe Dirt and the Denver Broncos. In other Steeler news, Duce Staley is so bad, he isn't even going to be activated for this game, with Mr. Bill instead opting for practice-squadder John Kuhn. Cowher has been unfairly criticized for some aspects of the season, but keeping Staley on the roster is nearly indefensible.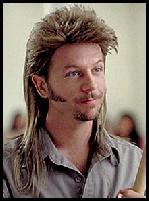 Colts at New England, Sunday, 8:15 PM- Peyton Manning tries to improve on his 1-6 career record vs. Tom Brady. The Vinatieri-Belichick mini-battle is a nice subplot that's developed this week.