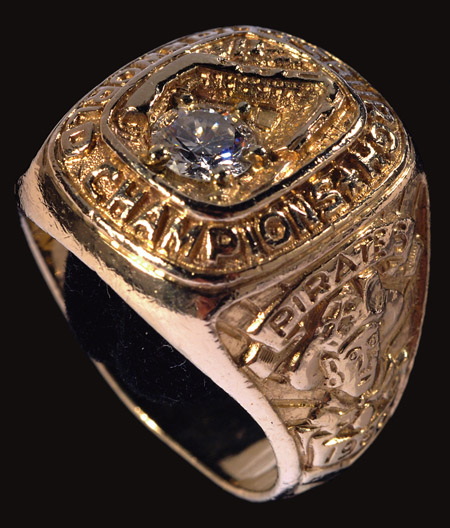 It's been a busy month for items of local interest on the national auction circuit, with the nun-owned Honus Wagner card and more recently the lockers of Mario Lemieux and Sidney Crosby from the Igloo. But this latest offering isn't too shabby, either.
Up for bidding is a set of 12 silver goblets given to Haddix by NL President Warren Giles in commemoration of his amazing game (
current bid: $2,285
) and his replacement 1960 World Series ring, given to Haddix after his original was stolen in 1983 from a hotel room while coaching with the Pirates (
current bid: $2,995
).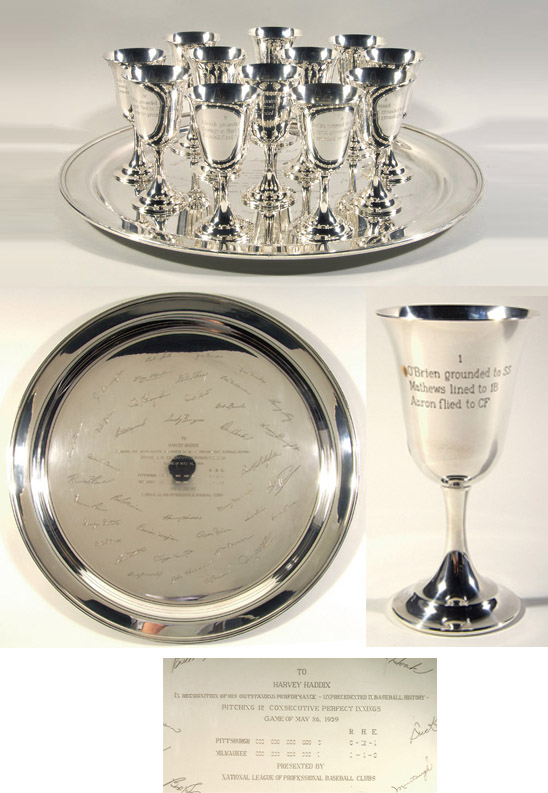 The Haddix family will keep some of the items, but the two pieces above are expected to fetch upwards of $10,000 combined at auction.
Hunt Auctions
of Exton, PA, is handling the sale, which consists of nearly 700 treasures and much more than the Haddix items, and if you've got some extra money burning a hole in your pocket, this is a great chance to remember the
good
times in Pirate history.