If this country has one true national treasure, it's the brave men and women who risk their lives on behalf of America. Our troops keep us safe and defend our freedom, and I'm happy to announce a program that will give something back to them for this holiday season.
1250 ESPN in Pittsburgh has teamed up with Operation Troop Appreciation this holiday season to
collect items for members of the PA National Guard
who will be deployed to Afghanistan in early January. 238 members of the PA National Guard will leave for the middle east on January 3rd for 18 months. The next donation date is December 5 at the Southside Works, from 10 AM - 1 PM, and you can find a list of items to donate
here
.
This year, I wanted to create my own holiday fundraiser to assist a worthy cause, and with the help of the fine folks at 1250, that dream became a reality.
Now through December 6, I am pledging
20%
of the sales generated through my company's website,
www.steelcityauctions.com
, to go towards the Operation Troop Appreciation fund when you use the code "
1250
" during checkout. You will also get free shipping on your order for your participation.
The Steel City Auctions Gallery carries thousands of different signed and unsigned collectibles, with a heavy emphasis on Pittsburgh teams. Items start at just $5, so there is truly something for any budget. You can find items from Crosby, Malkin, Bradshaw, Stargell, Roethlisberger, and Art Rooney. If sports isn't your thing, you can also find the signatures of Christina Aguilera, Brad Pitt, Miley Cyrus, or the cast of The Jeffersons. I encourage you to use the search feature to scan the inventory and find a specific item.
This is a great way to do your holiday shopping and help a good cause at the same time. We ship all over the world, so you can even have gifts sent directly to the recipient.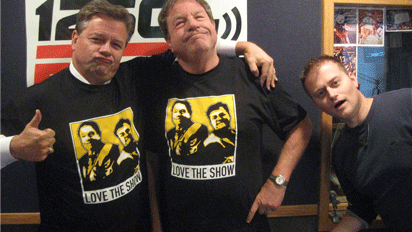 I will be on
ESPN 1250 today at 10:40 AM
with Stan Savran, Guy Junker, and Chris Mack to explain this in a little more detail. I know times are tight for everyone right now, but every dollar will help. On behalf of Operation Troop Appreciation, ESPN 1250, and The Steel City Auctions Gallery, thank you for your support!