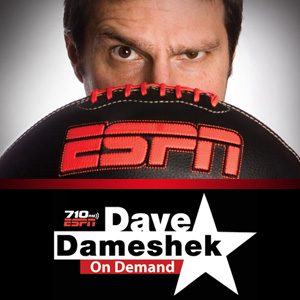 The wiseguy pictured behind the regulation ESPN football and I just wrapped a podcast, and we're cordially inviting you for a listen. Instead of our usual banter about the WNBA, tennis, and the MLS, we've decided to go in a new direction this year and
talk exclusively about Pittsburgh sports
. Candace Parker just doesn't pull in the listeners she used to.
I kid, I kid. Of course I don't care about the WNBA. In reality, our latest meeting of the black-and-gold bleeders was heavily devoted to the Pittsburgh Steelers, with a final look back at the Tennessee game and a look ahead to the Bears contest on Sunday.
We discuss a few hot-button issues, most notably "the Steeler way", the offensive line, the defense sans Troy Polamalu, and what exactly to make out of the Chicago Bears. It's as much as a preview as I'll do, so I guess that would make the podcast the exclusive home to my extended pregame analysis, for whatever that's worth.
Dave and I close with some talk about the Pitt Panthers, including the

conspiracy theory on the Scout.com Pitt message board

that I am an avid poster about the script logo on their board. Sorry to burst their bubble, but their search must continue, because it's not me. We also discuss the passing game and my delight at the use of Dorin Dickerson, as well as the big news that heralded QB Anthony Gonzalez

will be coming to Pitt next year

. Dave Wannstedt's recruiting magic strikes yet again, much to our delight.

Email: Mondesishouse@gmail.com

Twitter

:

twitter.com/mondesishouse

Facebook

:

Facebook Group