"Below is my daughter, Natalie, born today (1-29-09)"
--
Ed H., Morgantown, PA (yes, there is a Morgantown in PA)
"My best friend lives (and works) in Rome. He just married a Roman girl. The Friday before the Sunday wedding we all went out on the town in full Steelers gear. We went to a Steelers bar at one point right by the Vatican. There are more photos from it, but I
linked to my favorite one
. I'm the one in the old school Rod Woodson jersey (that is autographed by Rod and Justin Strelczyk)." --
Maxwell D.
From
Eric Poole, Lawrence, KS (formerly of Ligonier, PA)
VIDEO
KDKA Radio Talks to Steelers Fan and Space Station Commander Mike Fincke
QUESTION OF THE DAY
--"It seems that a lot of people are bringing up some dirt on the Steelers going into this week's Super Bowl (like ESPN
running a two year old story about the HGH doctor
in a shameless attempt to rile the new "Steeler hater" demographic). How come nobody has brought
this up?
I hate to do it to Larry, because I love the guy, but if it's fair to take shots at the Steelers since they're in the spotlight, shouldn't the same go for our opponent's golden boy receiver?
PS: I remember how when certain teams would start winning a lot of championships, the general public would start to turn on them and find reasons to discredit them. I remember with the Cowboys it was because they were all criminals, with the Pats it was Spygate, with the Yankees it was because they just bought the team every year (which I still subscribe to BTW).


Now, with the Steelers on the verge of possibly 2 titles in three years, I am seeing it start to happen to us. It feels kind of good to be on the other side of it for once!!" --
John M., Florida
LINKS & NEWS
--Fans pick Mike Tomlin as
NFL Coach of the Year
[Trib]
--Hines and his sprained MCL
are practicing
[ESPN]
--Santonio chose Super Bowl week to spill his guts about
selling drugs as a kid
[Beaver County Times]
--The Coach
denies reports that Big Ben had X-rays on Wednesday
[PG]
--Steelers owner Dan Rooney
could serve as the U.S. ambassador to Ireland in his spare time
[Shutdown Corner]
--
20 rules for your Super Bowl party
[Deadspin]
--Dave Dameshek
ranks Pittsburgh's best and worst jerseys
. Stoudt is still out. [ESPN]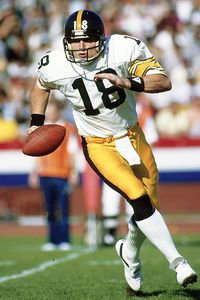 --And from Dave Dameshek's Dick Banks house band,
it's the latest Steeler song
, (this one about Mike Tomlin), set to Kenny Rogers' "The Gambler"
--DJ Gallo, who's been
blogging the bowl all week
for ESPN.com,
takes a look at six Steeler bars
around the country. [ESPN]
--Catching up with the
guy who had the heart attack
after Bettis' fumble in the '06 playoffs [WTAE]
--10 Super Bowl things Peter King
thinks he thinks
[SI]
--Mayor Ravenstahl's got quite the costly Super Bowl trip planned...and
his contributors are footing the bill
[PB&G]
--Russ Grimm:
Hall of Famer
? [Fanhouse]
--
Steelers candy
is a hot item [PG]
--Larry Foote wants to play for...
the Lions
? [Freep.com]
--Highlights from the
Springsteen Press Conference
[Blog 'n' Gold]
--
Nice article on Big Ben
from John Clayton [ESPN]
--Troy Polamalu's interview on Wednesday was quite possibly
the quietest ever
. [Oregon Live]
--
Greatest Snack Food Stadium
....ever. [Holy Taco]
PRIZE UPDATE:
This week's random e-mailer prize from the Mondesi Mystery Box is
Jon V. of Clairton
. He'll be receiving this simply unreal and huge
16x20 photo of Hines Ward
leading the charge, courtesy of The Steel City Auctions Gallery:
NEXT WEEK'S PRIZE
Reader
J.B.
created a
Terrible ShamWow
! (limited edition of 2: one for him, one for us) - that's actually silk screened. He offered it as a prize for a lucky reader next week. So keep the pics, video, links, and emails coming and you'll be automatically entered.