Really, is any comment necessary?
JERSEY OF THE DAY
:
Is that
Brian Jackson
?
VIDEO OF THE DAY:
Riley Cote and Eric Godard square off during the Pens
4-2 win over Philly on Tuesday night
.
Kennedy, Malkin, Staal and Cooke provided the offensive fireworks for the Pens, who ended the Flyers' eight-game home winning streak. Ovechkin, Semin, and the Capitals loom large on Wednesday night.
STEELERS/NFL:
--We have the answer as to why Troy Polamalu wasn't announced with the starters on Sunday: his calf injury was so bad that there was some
uncertainty concerning his ability to play
. He's on a light workload this week, as is Justin Hartwig. So much for the Steelers being totallly injury-free. [SI]
--A fatal auto accident occurs, and the widow is arrested for
stealing Steelers novelties that scattered at the scene
. Nice. [PennLive]
--Since the merger in 1970,
teams attempting a three-game sweep in the NFL are 11-7
. So much for the notion that it can't be done. [Dallas Morning News]
--
PASuperBowl.com
is pretty straight forward: you vote for either the Steelers or Eagles to win the Super Bowl. The only problem as I see it is that neither has qualified, but I suppose that's just a minor inconvenience. [PASuperBowl.com]
--"The 15 highest-rated television shows in the local market in 2008
were Steelers games
, according to N.F.L. and Nielsen Media Research. The only reason there weren't 16 games is because the September 14 game at Cleveland was not rated because of Hurricane Ike."
Translation: the entire region shuts down when a Steeler game, any Steeler game, is on.
[NY Times Freakonomics]
--Albert Haynesworth
says the Ravens' offense is weak
, and who am I to argue with a guy who's been known to
step on a head here and there
? [ESPN Blog Network]
--The
Mayor of Baltimore's rap sheet
includes four counts of perjury, three counts of theft, and three counts of fraudulent misappropriation by a fiduciary and two counts of misconduct. As
Wikipedia adds
, "The charges stem partly from incidents in which she allegedly misappropriated gift cards intended for the poor." [Baltimore Sun]
--OK, what's the story behind
this photo
? The Browns ready to start acquiring real athletes? [The Big Lead]
PENS/NHL:
--Jaromir Jagr recently talked glowingly about a return to Pittsburgh, and while that may happen someday, right now he's busy with the
KHL All Star Game,
played outdoors in Red Square. Come to think of it, this probably a makes a better photo than Ed Rendell. [Fanhouse]
"
Freeze out: Ovechkin, Malkin friendship grows cold
". OK, you've got my attention... [Yahoo!]
--Here's an always-intriguing matchup:
Evgeni Malkin vs. the English Language
(with video!) [Puck Daddy]
COLLEGE HOOPS:
--As you may have heard, Pitt
landed the #8 point guard in the nation,
Plainfield (N.J.) junior Isaiah Epps, over the weekend. The rich appear to be getting richer. [Trib]
--Sure, Pitt's #1 in the nation, but more importantly, they're a
#1 seed in this week's Bracketology
. [ESPN]
--Of course, Doug Gottlieb is
not one of those who thinks Pitt is #1
. No one is surprised. [ESPN - Insider required]
COLLEGE FOOTBALL/PITT/PSU:
--Not to be outdone by Jamie Dixon, the Wannstache
landed two recruits of his own over the weekend
: Cypress Falls (Houston, Texas) quarterback Kolby Gray and Hudson Catholic (Jersey City, N.J.) running back/defensive back Jason Hendricks. [PG]
--Could the Nittany Lions
lose Larry Johnson to Ron Zook and Illinois
? [Penn Live]
PIRATES/MLB:
--
Doug Mientkiewicz a Pirate next year
? As Baba Booey would say, "Yeah, no". [PittsburghPirates.com]
--But on the bright side, we have the .
202-hitting Craig Monroe signed up
! How much for full season tickets again? [PittsburghPirates.com]
--
Jason Bay jerseys for $7.97
? Thanks, I'll pass. [MLB.com]
--The Red Sox are
stockpiling broken down white guys
. Sure looks like it, no? [Major League Jerk]
HIGH SCHOOL:
--
Bethel Park State Champs shirts
? How were these not sent a third-world country? [PG Varsity Blog]
MEDIA:
--A bizarre list of the
50 Greatest Sportscasters of All Time was released
. Myron Cope? No. Bill Walton? Yes. Mike Lange? No. Chris Berman? Yes. [Deadspin]
--The
Great Pittsburgh Sports Debate
happened last week, and I totally whiffed on it. But here's 172 photos from the event, although most of you will probably skip to the ones featuring Sally Wiggin. [WDVE]
--Want to see the
documentary of the Steve is Live campaign
, featuring Pittsburgh's own Steve Braband? Of course you do! [East Pleasant]
--The Ombudswoman chastises ESPN for
becoming the story
. What's really scary is how many recent examples she uses to support her point. [ESPN]
--A rare look
behind the scenes with my buddy Dave Dameshek!
Looks like he's working very hard. [ESPN/Dameshek]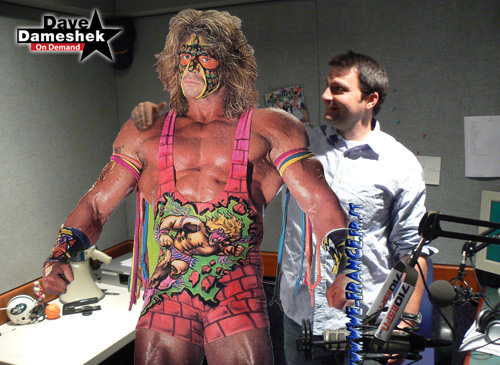 MISCELLANY:
--Can the Government (specifically Ed Rendell) bail out Boscov's?
Straight Outta Johnstown investigates
. [SOJ]
--Should fans be able to
get a refund for season tickets during a season
? Sports by Brooks digs into this meaty topic. Could be a precedent-setter for the Pirates, who would owe money to about 16 years worth of people. [SbB]
--There's
life in Pittsburgh after steel
, says the New York Times. We've got a Dave and Buster's and everything.
--A guy in Houston drank 39,000 cans of beer over 18 years and built a house out of the cans.
Could the City of Pittsburgh follow this example
? [Pittsburgh's Black and Gold]
--From the Headline Says It All Department:
Guy Gets Back Stolen Car and Phone by Texting Thieves He's Got Hot Girls and Drugs
[Gizmodo]
LISTS

The Top 50 Figures in Pittsburgh History
[WPXI]
The final Rivals 100 Football Prospect Rankings for 2009
[Rivals]

The worst teams to make the Super Bowl
[Real Clear Sports]
The Top 10 Movie Coaches
[World of Isaac]
Top 5 Albums of 2008
[This is Getting Old]
The 5 most ridiculous appearances by sports stars in a comic book
[Betfair]
RANDOM THOUGHTS WORTH MENTIONING IN MY INBOX:

PS -Addendum coming later today with a few more things that came in overnight