I got to catch up this afternoon with my old friend Dave Dameshek, formerly of 93.7 FM and currently the host of
podcasts on ESPN.com
. We did a very lengthy interview on a number of topics but spent the majority of our time previewing the upcoming 2008 Steelers campaign.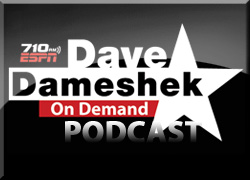 The interview is now up and running and you can find it in their archives
here
. As always, it was great fun talking all things Pittsburgh and I think (and hope) you enjoy it.
*By the way, this was not the interview I alluded to earlier in the day, which was a sit-down I conducted for Mondesi's House with a few Pittsburgh icons. If you'd like a teaser of who it is, you'll have to listen to the podcast!