Last year, one of the more popular articles in site history was Pittsburgh Pirates: The Movie. And since this is is the summer of sequels, that means the cast has been reuinted for another go-round. A few of the actors were able to stick around for the sequel (thanks again, Mr. Burns!), some were forced to move on due to a more-appropriate replacement (adios, Frankie Muniz!), and some are totally new (nice to meet ya, Dumb Donald!).
So sit back and enjoy Pittsburgh Pirates: The Movie II. It's more entertaining than anything the Pirates put on the field, and at their rate, they'll probably be producing full-length movies to distract you from the game any day now.
THE CAST
Pitcher Paul Maholm will be played by Nick Swardson, better known as Terry the gay prostitute from
Reno 911!
First baseman/Deer Hunter Adam LaRoche will be played by The Burbs' Hans Klopek

Pitcher Tony Armas will be played by a video game Home Run Derby pitcher. A Home Run every time! The resemblance is uncanny!

Beefy pitcher Matt Capps will be played by the Incredible Hulk
Pitcher Tom Gorzelanny will be played by Sloth from The Goonies
Low-hat-wearing pitcher Shawn Chacon will be played by Fat Albert's Dumb Donald
Pitcher Ian Snell will play himself. He's that good.
S
oul-patched pitcher John Grabow will be played by Garth Brooks' failed alter ego "character", Chris Gaines.
Squinty pitcher Zach Duke will be played by 3rd Rock from the Sun's French Stewart
Pitcher Masumi Kuwata will be played by the Iron Chef's Chairman Kaga
Pitcher John Wasdin will be played by Presidential Candidate John Edwards
Catcher Ronny Paulino will be played by versatile actor Luis Guzman
Infielder Jose Bautista will be played by Dumbo the Elephant
Infielder Josh Phelps will be played by comedic actor Harland Williams
Moled Infielder Freddy Sanchez will be played by Cindy Crawford
Outfielder Ryan Doumit will be portrayed by actor David Keith, better known as Jack Parkman in Major League II.
Infielder Jack Wilson will be played by professional Jackass Steve-O


5 O'Clock Shadowed OF Xavier Nady will be played by actor/phone message king Alec Baldwin

Disappointing OF Jason Bay will be played by the Muppets' Beaker

Justin Timberlake once again masters the role of pretty boy Jonah Bayliss



More-motivated 2B Jose Castillo will still played by Looney Tunes' Slowpoke Rodriguez, just because I love the picture of Slowpoke so much.

Remember the Titans QB "Sunshine" will return to play the role of Nate McLouth
Office Space boss Bill Lumbergh returns for a second stint in the unfortunate role of Jim Tracy

Announcer Greg Brown will again be played by Sesame Street's Guy Smiley. A Freak Show indeed.

Yinztastic announcer John Wehner will be played by unemployed football coach Bill Cowher

Always-happy announcer Lanny Frattare will be played by The Happiest Man in Springfield, The Simpsons' Ned Flanders



Perennial Prospective Owner Mark Cuban will be played by American Idol's Taylor Hicks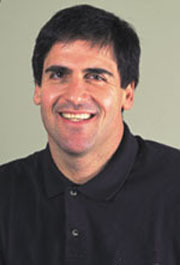 GM Dave Littlefield will be played by embattled WWE head honcho Vince McMahon

Owner Bob Nutting will be portrayed by Redskins owner Daniel Snyder

Owner G. Ogden Nutting will be played by The Simpsons' miserly millionaire C. Montgomery Burns. Note the extra similarity that they both go by their first initial.



Kevin McClatchy, whipping boy of the Nuttings, will naturally be played by Waylon Smithers