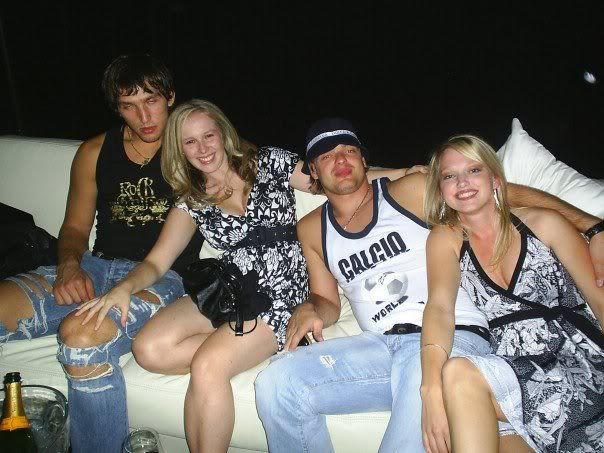 With the perfect storm of events happening in the twin Game Sevens last night, Gary Bettman got an early Christmas present with the
second-round matchup of the Washington Capitals and the Pittsburgh Penguins
getting dropped in his lap. Ovechkin. Malkin. Crosby. Semin. We all know the history. We'll choose to ignore the
"reconciliation" at the All-Star Game
.
As you'll remember, Washington, much like Philadelphia, seems to have an
obsession with our team's captain
. Whatever. He wasn't the one celebrating his first-ever playoff series victory last night. He's been to the Cup, in case you've forgotten.
So the Penguins, Pittsburgh's third team in 2009 to reach the Elite Eight of their respective sport, will be matching up with another hated rival. And the life of a Pittsburgh sports fan continues to get better and better. Steelers-Ravens III. Super Bowl 43. NCAA Elite Eight. Pens-Flyers. And now this. Admit it, we're spoiled. (Plus, the Pirates are still over .500 at the end of April!)
Game One will be at Washington's Verizon Center, with a 1:08 start. Game Two will be played in Washington on Monday night at 7:08 PM. The series comes to Pittsburgh on Wednesday, May 6. Empty Netters has the full second-round schedule
here
. Until then, we'll continue to whip ourselves into a frenzy about what lies ahead.
Penguins head for D.C. and the Capitals in next round
[PG]
Send your news, tips, and links to Mondesishouse@gmail.com.