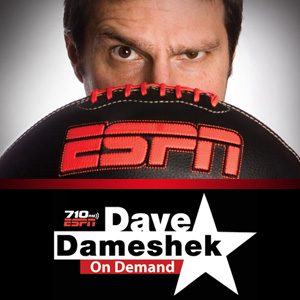 Sorry to interrupt the
love-in between Pitt and Penn State fans
in the post below, but we've got some business to take care of, most notably
this week's ESPN podcast with Dave Dameshek
.
This week, Dave explains the angry e-mails he received from Boston following our recent conversation proclaiming Pittsburgh's superiority as a sports town, and he also noted his disappointment in my not yet filling out an entry in his
College Bowl Contest
, which I promoted on my own site. Procrastination is not a good characteristic, folks.
As far as non-doghouse news, we talked Steelers in mass quantities, including a look back at the Baltimore game, an in-depth discussion on Frank Walker's saliva, my predictions coming true the last two weeks (and my desire to quit while I'm ahead), and a look ahead to tomorrow's showdown with the Titans, among other things. I think you'd enjoy it, but then again, I say that every week. That being said, I think you'd enjoy it.
To listen, visit the link below:

Mondesi's House/Dave Dameshek ESPN.com podcast 12/19/08
Send your news, tips, and links to Mondesishouse@gmail.com