Rather big football game coming up on Sunday, so let's get briefed on our Pittsburgh Steelers: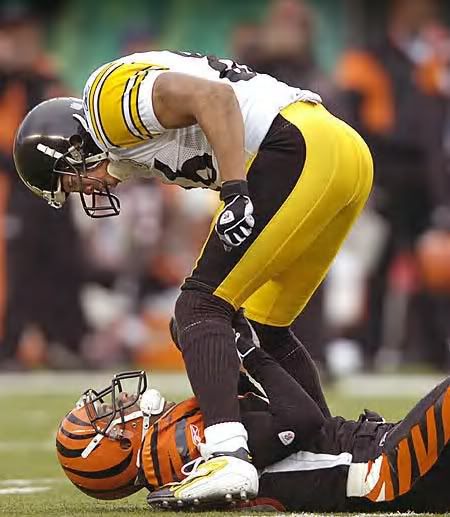 --Great article on how the nation
should embrace Steelers-Ravens as a huge rivalry
. Here, here.
--Steelers #3, Ravens #5 in this week's
cumulative power rankings
. This one will be big with the voters.
--Jim Krenn and Randy Baumann's
Gunslingers

is up for this week
, and as usual, it's top-notch.
--"Take all the qualifiers off Matt Ryan's brilliant year –
it's the best rookie season at the quarterback position that we've ever seen. Period
."

Direct your ire at this article
.
Send your news, tips, and links to Mondesishouse@gmail.com.