Just wanted to mention a few other outlets where you can find yours truly this weekend (other than planted in front of the TV to watch football):

First of all, I wrapped another
Dave Dameshek podcast for ESPN.com,
and in this "episode" we discuss the end of the Pirates' season, the Browns being the football equivalent of the Pirates, a recap of Steelers-Browns, and an in-depth preview of Steelers-Eagles. I think you will greatly enjoy it.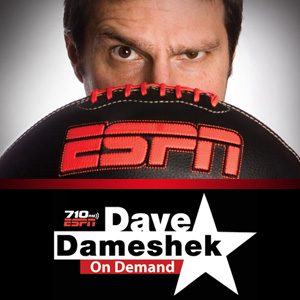 I recently found out that I will be one of three weekly guests on Dave's podcast (every Friday), joining ESPN.com and The Sports Pickle's DJ Gallo (Mondays) and Jimmy Kimmel Live's "Cousin Sal" (Thursdays). I will be previewing each Steeler game on the Friday podcast. So click on the link and support the show!
---
I will also be appearing with 104.7 WPGB's Rocco Demaro on his Weekend Sportsline with Rocco Demaro program at 3:30 PM today. Topics include Big Ben's bizarre interview with Andrea Kremer, his bruising style of play, and a day in the life of a blogger (as action-packed as you'd imagine, I'm sure.) Rocco is the host of the Pirates' postgame show and a recent Mondesi's House interview subject, so be sure to check that out.

You can listen live to that interview at 104.7 FM or by clicking right here to listen live.
---
Finally, if you didn't catch the little link in the last post, you can find my Steeler-Eagle preview from a Steeler point of view at the great Philly website The700level.com. Maybe some of you can explain to their commenters where the "City of Champions" name comes from, because they're clearly perplexed.