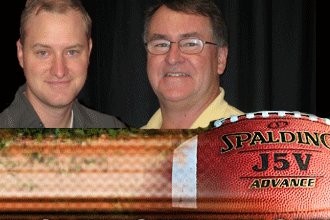 I'm sure most of you know that I've interviewed ESPN 1250's Jim Colony in the past, but after hearing about his newest gig, I had to ask him a few questions. You see, Jim (along with Ken Laird) is going to be part of 1250's "Friday Night Lights" broadcast of WPIAL high school football games this season.
The first game is tomorrow (Friday) night, pitting the Penn Hills Indians against the Gateway Gators (currently ranked #3 in the country by USA Today). Coverage begins at 7:30 PM, and you can also listen online at the 1250 website.
-------
High school football just seems to get bigger and bigger in Western Pennsylvania. We've had years of very thorough televised news coverage, a greater commitment from local newspapers, and televised games. How much impact does your station hope to have on the high school media landscape with your broadcasts?
We're already all over all the major sports in town, so covering high school football (which is a major sport in itself) is a natural extension. We just hope to bring a major-market feel to the broadcasts. The opener (Penn Hills at Gateway) should be a good one.
The Gators are ranked #3 in the nation according to USA Today. What should we look forward to in that contest?
Gateway may be nationally-ranked but, locally, Penn Hills is right behind so it's not inconceivable that they'll meet again at Heinz Field (although obviously NA, McKesport and others will have something to say about that). All I know is I did a few all-star games in Massachusetts and have never called a game involving this many D-1 prospects. It's certainly a great way to start the season.
Doing your hometown Pine-Richland Rams in week two, I see. I'm sure we can trust that you'll be a totally neutral broadcaster, right?
Although my tax dollars helped build that luxurious stadium, my hometown is actually Keene, New Hampshire . . . as in the KHS Blackbirds. I'm told Blackbirds are the tamest species not yet extinct and they're not all that good in NH much less PA so they would get hammered by either team, plus my kids are long gone from PRHS. I haven't seen the Pine-Richland roster yet, so I may give a shoutout to a familiar name but it shouldn't be a problem. I will warn USC fans that both our kids, Chris and Pat, are on the Spirit Room mural in the back of the Press Box so I can't help but mention that.
I see that your first five weeks of games has been set. Is the second half of the season set as well, or does the WPIAL allow "flex-scheduling"?
We're ESPN so we can do whatever we want. Honestly, I would prefer "Plex-scheduling." I miss him in the locker room. Actually, it's just so we can pick the best game involving teams within range of our nighttime signal.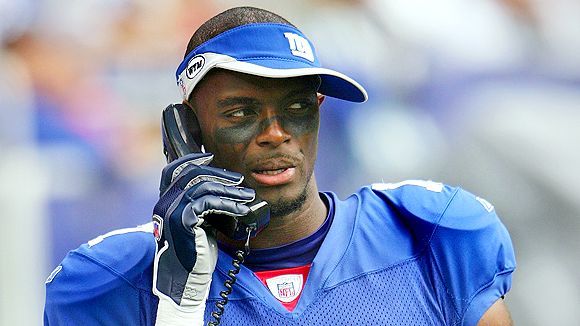 I miss him too, Jim.
Outside of this experience, what live events have you covered in the past?
I've covered 2 NBA Finals, 3 Super Bowls, 4 Stanley Cup Finals, 4 US Opens (including Women's), 5 LCS and 1 World Series … plus The Wing Championship Series. But, if you mean play-by-play … probably 4-500 games (on radio and TV) … high school and college football, basketball, hockey, baseball and even pro soccer.
As you're well aware, sports fans love to bash announcers, especially on the internet. Will you keep any of their common complaints (cliches, talk wandering from game action, etc.) in mind when conducting your broadcast?
The most common complaint among high school fans is "I could tell he wanted the other team to win." Much of my HS play-by-play experience has involved neutral games including some pretty heated rivalries and I used to actually get a lot of compliments from both sides, so we'll be fine. If fans can stand my occasional Varsity Blues references I think they'll like what we do. Even if some don't, I'll always have my 76% approval rating in Mondesi's House.
Any hopes of convincing noted vegetarian Ken Laird of eating a concession-stand hot dog during a game?

No, but that leaves more dogs for me.
Many of the players you'll see this season aspire to play at the next level. With that in mind, take out your crystal ball and tell us where Pitt, Penn State, and West Virginia will finish this season.
I think West Virginia and Pitt are better teams that Penn State, but the Nittany Lions could end up with a better record if that makes any sense. PSU's looks like a 10-2 schedule so even one screw-up still leaves 9-3 with 8-4 at worst. WVU has Pat White which makes every game winnable, but I have a feeling that the Big East could end up a big jumble like Walt Harris' final season or, actually, maybe more like 2 years ago but instead of WVU, Rutgers, Louisville it'll be WVU, South Florida and Pitt. One thing is for certain: Pitt really has to win 8 games this season and I think the Panthers will.
And finally, let me throw you an over-under: nine wins for the Steelers?
You're probably right on the number, but, if I had to go one way or the other, I'd go 10-6 … nonetheless, 8-8 could still win the AFC North.
-------
Thanks to Jim for the time and don't forget to click these Jim Colony Links!
ESPN 1250: Friday Night Lights [ESPN 1250]
Mondesishouse.com: 15 Questions with Jim Colony of ESPN Radio [Mondesi's House]
Jim Colony [Wikipedia]