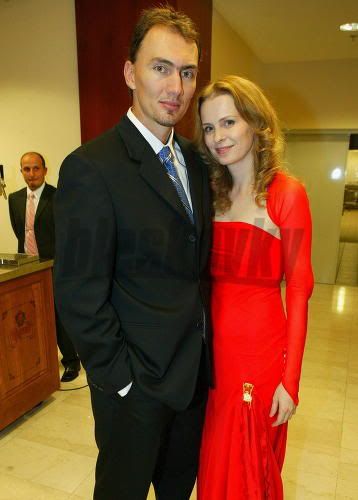 Satan and Ingrid Smolinska at a Slovak Fashion Show. Shall I add that Marian Hossa was on hand at the fasion show and pictured as well?
The early numbers are $3.5 million next year for Satan and $2.5 million for Fedotenko. Both are one-year deals.
The 33-year-old Satan scored 16 goals with 25 assists last season. He's lit the lamp 337 times since entering the league with Buffalo in 1995.
Fedotenko, 29, had 16 goals and 17 assists last year. He has career totals of 122 goals and 117 assists in seven NHL seasons.
*By the way, joke "B" was Satan and Crosby forming the God-Satan Line. Thanks, I'll be here all week.