Now that football is officially over, your Sundays will have plenty of free time available. Sure, you could get actual work done, but what fun is that? If you're like us, chances are you will be doing a lot more video game playing. We have dedicated this week's top 10 to that notion. Playing video games may not be an "official sport", but it's still pretty darn entertaining. Nintendo came out in 1985, just 3 years after Snack and Diego, and that may be the reason it is so close to our hearts… We grew up playing it. In honor of the first system we ever fried our brains playing this week's top 10 will be – the Top 10 Nintendo games of all time…

10. RC Pro Am –
This game's claim to fame was it was the first racing game to incorporate bombs and weapons into the action. You could add powerups to your cars, get roll cages or even just run other racers off the road. Plus, there's no end to this game. You can literally play forever (although after 24 races the courses start over), and the racing is fast paced and hectic. It was also based on racing remote control cars (hence the RC), which were all the craze back in the 1980's. Snack can remember going to Century III Mall and entering the "Days of Thunder" (Cruise and Duval's best work ever) RC Car Race. Of course he lost and his fragile ego never recovered, but it was still fun (and traumatizing).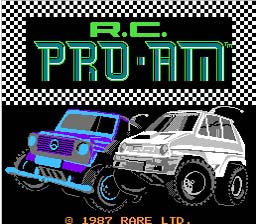 9. Tetris –
This is one for the dorks – it was too much like actual work for Diego and Snack. We always liked games that involved winning a World Series or shooting a bunch of zombies or something, not building a wall like you're a damn stone mason. But seeing as this game is possibly the most well known game in the world (PC and cell phone versions have sold millions) we had to include it on the list. So those of you that like it, go build us a wall or something, but don't complain that we excluded you…
Whoever played this round sucks…

8. Legend of Zelda –
Something about this game always gave Snack the creeps, as it was your job to wander around as a weird little man in a green fuzzy hat who liked to hit things with a sword. Even at a young age, he never bought into the wizards and sorcerers and goblins and whatnot that came along with this game, but nonetheless, it's a favorite of his dorky friends (i.e. – Diego and pals), so it's included on the list. If you're into the whole Final Fantasy/RPG type game, then this is the OG Mac Daddy of them all, but I'm sure you already have about a dozen copies of it so I don't gotta tell you.

7. Ice Hockey -
This one came out in 1988, and as far as Diego is concerned, it's the first 5-on-5 hockey game ever for the NES. Who doesn't love a game where all the teams are exactly the same, with the only difference being the uniform colors. What's even better is that you get to pick your own players; you've got skinny guy(Diego), fat guy(Snack), and in between lil guy (Swineburna). Either way, the main feature in this one is the fighting, brawls break out easily, and that's a plus in Diego's book. What better lesson to teach young, impressionable kids then fighting is the way to solve problems?
6. Paperboy -

This was Snack's favorite game growing up, even though he was far too busy (lazy) to get a paper route of his own. He could sit there for hours throwing those newspapers into mailboxes and at little old ladies who would randomly pop out of houses and chase you with a knifes. There were also tots on Big Wheels bikes and the ever present problem of cars to befuddle any wannabe paperboy. Snack also loves it because it reminds him of a time when newspapers actually mattered - you know, before the blogosphere came to be…

5. RBI Baseball –

This game, much like Tecmo Super Bowl, wasn't set apart because of its excellent gameplay. It stands out in all of our minds because it was the first to use real ballplayers like Jose "I'll take another needle please" Canseco and Mark "I'm not here to talk about the past" McGwire. This one came out in 1988 and was an instant favorite for Snack and Diego as that's right about the time we started playing Little League. Plus, who can forget the great sound effects used for hits and everything…and players running into the wall and missing the ball completely realll made it feel like you were playing Little League with MLB players…

4. Contra –

This game was Rambo before (or maybe while) Sly Stallone was. In this action packed adventure, you run and jump around killing anything that gets in your way. You used a gun that shot not only bullets, but could be equipped to shoot FIREBALLS…it was awesome, it even had Cold War-esque mounted machine guns and lasers shooting at you, not to mention the customary "bosses" to beat at the end of each level. And even these were amazing because you actually had to aim your shots, unlike 99% of the games from the era. You can thank Contra for all of you who like Halo and COD 4, as this was truly the first war game that was worth a crap. And might I add: Up, Up, Down, Down, Left, Right, B, A, Start.
3. Tecmo Super Bowl –
What made this game so great was it was the first game to ever have the consent of the NFLPA, so they had actual teams and players in the game, which opened everything up for the Maddens of today. The plays were obviously rather limited, but this game totally reinvented the sports game…Plus, I don't think there was a game that both sides didn't score 50, which always adds to the fun…And I mean honestly, can you imagine playing NHL 08 and not being able to use Sid the Kid? Didn't think so…
2. Mike Tyson's Punch Out –
It's funny how the only thing getting punched now is Tyson, seeing as he's spent more time in prison then Snack did at college (imagine Bluto from Animal House and you have Snack in college), but his video game is definitely an all-time great. We can remember fighting against contenders such as "Glass" Joe, Von Kaiser, King Hippo, Don Flamenco, Mr. Sandman and Super Macho Man, all on the way to the champ, "Iron" Mike Tyson himself. This was one of the first games Snack ever owned, and he took the game seriously – i.e. he called his brother Don Flamenco and kicked the crap out of him. Ah, to be five again…
1. Super Mario Bros 3 -
Bar none the best Nintendo game ever. I mean honestly, how can a game about two Italian brothers chasing Bowser and his posse not be the best? We both spent our younger years chasing people around, shouting "Mama mia" and trying to hit them on the head with a hammer. But it was the 80's, and we do live in Greenfield, so I guess that's not all that uncommon. And who could forget the Princess? As the dreamboat you tried to save, she taught young men everywhere that to get the girl, you gotta be the biggest, baddest kid on the block. What an inspiration to children everywhere!
Since we're going off-topic for a post, let's do it up right as I add my Mondesi two cents...
Please, as many of you who can, rent a new DVD called King of Kong. I'll go with the Wikipedia description as not to spoil it for you:
The King of Kong: A Fistful of Quarters is a documentary that follows Steve Wiebe as he tries to take the world high score for the arcade game Donkey Kong from reigning champion Billy Mitchell.
You'll laugh, you'll be freaked out, you'll get angry, you'll feel sorry, you'll wonder if you could get back the last 79 minutes of your life. Has anyone else out there watched it?"
And here's a few NES-related links:
The 20 most valuable video games ever
Wikipedia on Video Game Collecting